Experiential Learning

Welcome to the Office of Experiential Learning and
Public Interest Programs!
SummerApp (for summer externships) opens March 14th and closes April 14th, 2023.  Click here for more information.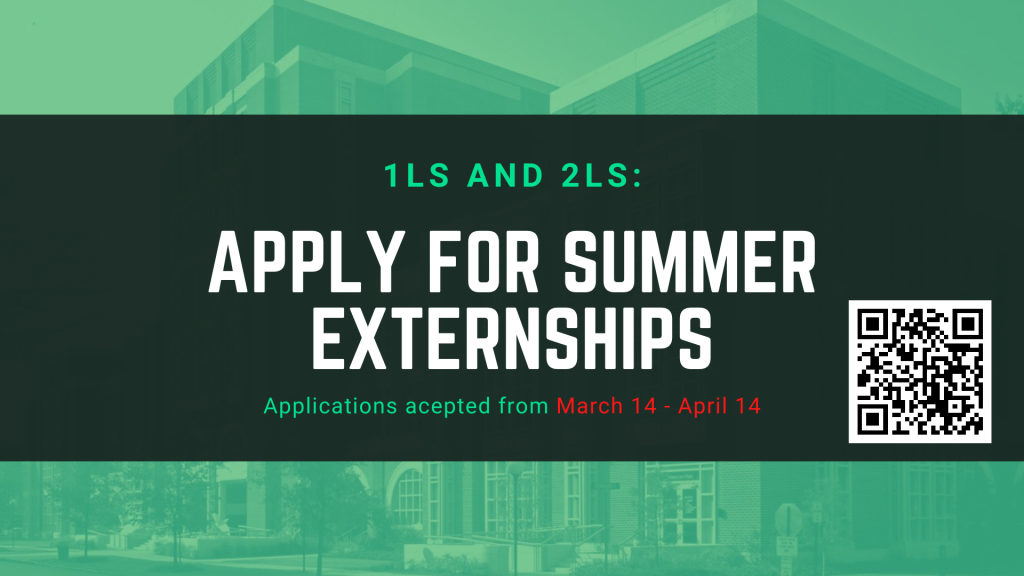 Important Deadlines
February 1 – February 28: LagniAPP, the application for academic year experiential programs, including externships & clinics, opens February 1 and closes February 28, 2023.
March 14 – April 14, 2023: You must complete the SummerApp (even if you don't have a summer placement confirmed), if you hope to receive experiential credit relating to your summer internship. For more information on the process, check out the Externship intranet page.
For general Externship information, check out our public internet page here.  
For Pro Bono information, navigate here.
For Clinical course information, navigate here. For information about clinical programs and faculty, navigate to the Clinics' public internet page here.
Maximize your experiential opportunities! See this slide.
For a list of simulation courses offered during the 2022-23 academic year, all of which qualify as experiential credits, see the course registration materials.
If you have any questions, contact us at the addresses on the right of this page and we will be happy to set up a phone call or zoom meeting! We look forward to meeting you!
Contact Info
Professor Tonya Jupiter
Associate Dean of Experiential Learning and Public Interest Programs
Suite 216
Phone: 504-865-5157
Email: tjupiter@tulane.edu
Professor Saia Smith
Associate Director of Experiential Learning and Public Interest Programs
Suite 232
Phone: 504-865-5733
Email: ssmith19@tulane.edu
Liz Stewart
Senior Administrative Program Coordinator
Suite 232
Phone: 504-862-8817
Email: estewart@tulane.edu